Hello! I've seen this across a few blogs over the weekend and I couldn't pass it up. Every kid grows up on Disney, right?! Here we gooooo.
Favorite character
Simba! My best friend's mom has a cat named Nemo and I was so mad they didn't name him Simba because he reminds me so much of him. He's so cute and adorable, but then he's such a little rascal always looking to get into some trouble and trying to be much fiercer than he is. 🙈
2. Favorite princess
Belle. A fellow bookworm!
3. Favorite heroine
Merida from Brave.
4. Favorite prince
Flynn Rider from Tangled.
5. Favorite hero
I really like Kristoff from Frozen! He's quite funny.
6. Favorite animal
Hm… I can't decide between Sven and Pascal.
7. Favorite sidekick
Dory from Finding Nemo!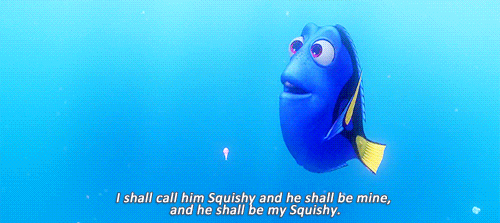 8. Favorite villain
Maleficent.
9. Favorite original character
Gooooofy!
10. Favorite love song
A Whole New World from Aladdin.
11. Favorite song
Possibly Under the Sea from The Little Mermaid, but I can't really choose!
12. Favorite villain song
Mother Knows Best from Tangled, definitely.
13. Least favorite song
I don't… know??
14. Favorite kiss
15. The first movie you saw
I have absolutely no idea.
16. Favorite classic
Maybe Lady and the Tramp or The Fox and the Hound.
17. Song that always gets stuck in your head
There's quite a few, but I'll list some of them.
You've Got A Friend in Me – Toy Story
Hakuna Matata – The Lion King
I Just Can't Wait to be King – The Lion King
Under The Sea – The Little Mermaid
18. Favorite Pixar film
Probably has to be Toy Story. All of them.
19. Least favorite Pixar film
Cars.
20. Favorite sequel
The Lion King 2!

21. Overrated movie
I really don't know?
22. Underrated movie
Does non-animated movies count? If so, I'd have to say Enchanted.
23. Movie that makes you laugh
The Jungle Book is the only one I can think of.
24. Movie that makes you cry
The Lion King. 😩 Basically any movie where an animal dies, probably.
25. The saddest scene from your favorite movie
Alright, it's not my favorite, but it's one of my favorites. I have to go with Toy Story 3, when Andy says goodbye to them.
26. Saddest death
Mufasaaaa. 😢
27. Favorite quote
28. Favorite theme park
29. Favorite theme attraction
30. Favorite theme park show
I didn't answer these last three questions because I've only ever been to a small part of Disney World in Florida over 10 years ago and I didn't have a great experience so I can't really remember much.
---
Did you do this tag? Share the link in the comments so I can check out your answers! Thanks for reading!