Hey guys! Top 5 Wednesday, on a Friday again, I know. I just didn't want to post two of them in a row! Anyway, this week is disappointing eye candy; a book whose beautiful cover drew you in, but in the end had let you down in more than one aspect.
This meme was created by Lainey and GingerReadsLainey on Youtube. You can find the Goodreads group here.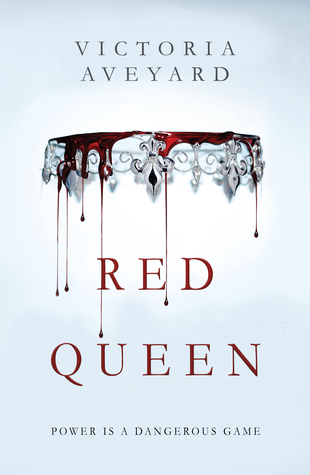 5. Red Queen by Victoria Aveyard
While I did like it, I was very underwhelmed after reading this. It was predictable and unfortunately, did not reach the expectations I had going into it.
This book takes place in an underwater city… how cool does that sound?! But, much to my disappointment, it was lacking in the world building department. Along with several other aspects, I was not impressed.
I've expressed my dislike for this book before on my blog, and never really indicated what I disliked about it. That's because I… don't know. I read it because of the hype and I guess it just wasn't what I thought it would be. Expectations… *shakes head* Gets me every time.


2. If I Fall, If I Die by Michael Christie
This is another one that I've previously expressed my dislike for. I felt it lack in many aspects, particularly the plot. It seemed as though something was missing, but I can't quite put my finger on it. The synopsis makes it sound like such an interesting book, but that interest didn't carry through to the last page.

1. The Isle of the Lost by Melissa de la Cruz
I don't want to ramble on about this one because I've just explained my disappointment in the review, but this was another case of the lack of world building as well as conflict.
---
So there you have it! Which books have you been disappointed in, despite how beautiful their covers are? Thanks for reading.