Hey guys! You didn't think I forgot about t5w, did you? Nope, it's only a day late! Sorry about that. My best friend's 21st was yesterday so I was a bit busy 🙂 Anyway, let's get to it. This week's topic is about our top five books with mental health/illnesses. You know how it goes.
This meme was created by Lainey at GingerReadsLainey on Youtube. You can find the Goodreads group here.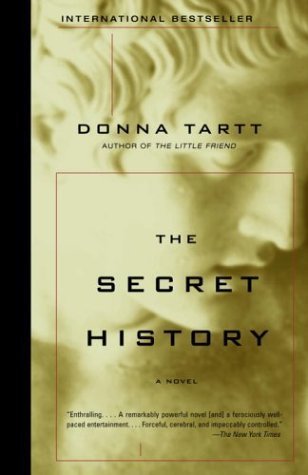 5. The Secret History by Donna Tartt
You had to know there was gonna be a t5w with this book sometime on my blog, didn't you?! I tried googling the specific mental health issues included in this book and ended with no luck. So I can't say exactly what it is, other than there are psychological aspects included in this book.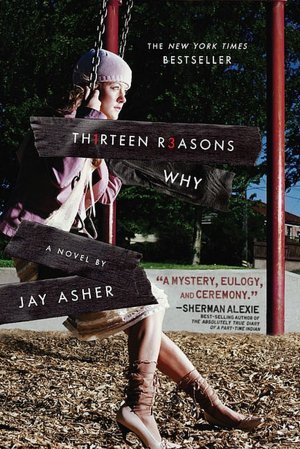 4. Thirteen Reasons Why by Jay Asher
This book, I've noticed, is included in a lot of people's lists. It deals with a depressed girl who's committed suicide, but previously to her death, has sent out a box of tapes with her recorded voice explaining her reasons for doing so. Essentially, the people who receive the tapes had had a part in her final decision to go through with it.

3. Looking for Alaska by John Green
I've seen that this is a controversial book to include on these lists because it's only depression. Though, like mentioned above, Thirteen Reasons Why is included on many people's lists and that's only depression as well. Why hasn't people argued about that book then? Depression is just as much included in mental health as any other.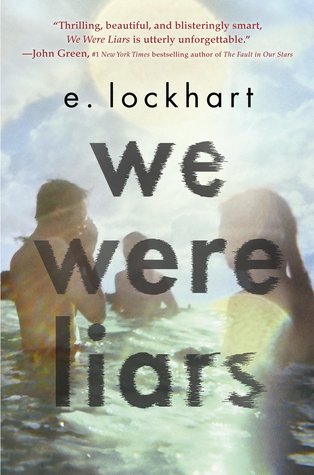 2. We Were Liars by E. Lockhart
Cadence tracks her summers by her years. So when she had an accident during summer fifteen, she developed selective amnesia. Until she discovers what really happened during summer seventeen.

1. Speak by Laurie Halse Anderson
WARNING for those who haven't read this yet: this book is about rape. So that being said, this follows a girl named Malinda who is raped and suffers from post traumatic stress disorder. While it's not an enjoyable read, it is a great book and one I think everyone should read at least once in their lifetime.
*BONUS TIME*
You know me by now, right? So you should know there's some extras. Instead of some honorable mentions, I decided to include a bonus section that shares my top five movies with mental health/illness.
Girl, Interrupted This is based on a real life experience about a girl who's spent a year in a psychiatric hospital where she's diagnosed with borderline personality disorder. Along with her, there's a whole group of girls who suffer with some kind of illness. This is easily one of my favorite movies ever, if not my number one favorite. I've decided to only mention the movie though, because I didn't enjoy the book too much. 10/10 I do recommend.
The Perks of Being A Wallflower This is a famous title that's also been included in many people's lists, but I've only ever seen the movie. Because it's so popular, I don't feel the need to explain what it's about, but it follows a boy named Charlie who suffers from post traumatic stress disorder.
Love & Other Drugs Starring Jake Gyllenhaal and Anne Hathaway. Anne plays a character who suffers from Parkinson's disease and it's about her relationship with Jake's character who is a drug rep.
Garden State This movie follows Andrew, a depressed man who returns home for his mother's funeral and meets a girl named Sam who's a pathological liar and suffers from epilepsy.
My Sister's Keeper I believe I read the book, but it didn't touch me like the movie had. It follows a young girl who suffers from cancer. Though I'm not sure it's considered a mental illness (please correct me if I'm wrong), it could lead to many other mental health states.
---
Are these any of your favorites? Do you think there's any other books/movies like these that I should check out? Let me know in the comments!