Hello! Today I'm gonna be sharing the top 5 books (in no order) I'm excited for that will be released this month, so let's just get straight to it 🙂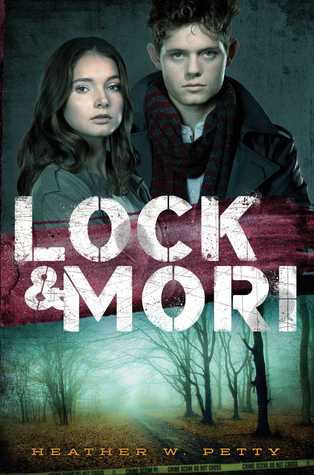 Lock & Mori by Heather W. Petty
Release date: September 15, 2015
Goodreads synopsis:
In modern-day London, two brilliant high school students, one Sherlock Holmes and a Miss James "Mori" Moriarty, meet. A murder will bring them together. The truth very well might drive them apart.
Before they were mortal enemies, they were much more.
FACT: Someone has been murdered in London's Regent's Park. The police have no leads.
FACT: Miss James "Mori"Moriarty and Sherlock "Lock" Holmes should be hitting the books on a school night. Instead, they are out crashing a crime scene.
FACT: Lock has challenged Mori to solve the case before he does. Challenge accepted.
FACT: Despite agreeing to Lock's one rule–they must share every clue with each other–Mori is keeping secrets.
OBSERVATION: Sometimes you can't trust the people closest to you with matters of the heart. And after this case, Mori may never trust Lock again.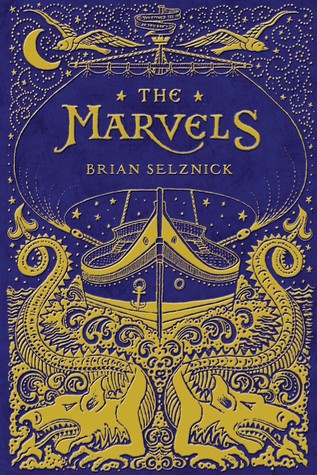 The Marvels by Brian Selznick
Release date: September 15, 2015
Goodreads synopsis:
Caldecott Award winner and bookmaking trailblazer Brian Selznick once again plays with the form he invented and takes readers on a voyage!
Two seemingly unrelated stories–one in words, the other in pictures–come together. The illustrated story begins in 1766 with Billy Marvel, the lone survivor of a shipwreck, and charts the adventures of his family of actors over five generations. The prose story opens in 1990 and follows Joseph, who has run away from school to an estranged uncle's puzzling house in London, where he, along with the reader, must piece together many mysteries.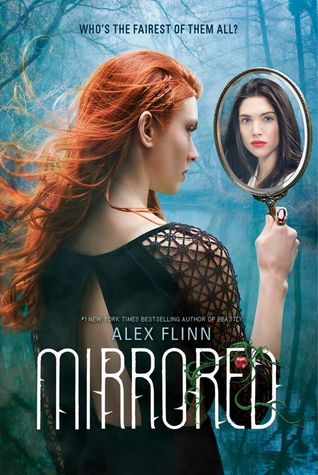 Mirrored by Alex Flinn
Release date: September 15, 2015
Goodreads synopsis:
A modern, multi-generational tale of Kendra, the witch from "Snow White," who trains Violet, an ugly, lonely, and heartbroken girl in the 1980s who transforms herself into "the fairest one of all" but still cannot win Greg's heart, and Celine, Greg's daughter with Violet's high school rival, Jennifer.

I Crawl Through It by A.S. King
Release date: September 22, 2015
Goodreads synopsis:
Four teenagers are on the verge of exploding. The anxieties they face at every turn have nearly pushed them to the point of surrender: senseless high-stakes testing, the lingering damage of past trauma, the buried grief and guilt of tragic loss. They are desperate to cope, but no one is listening.
So they will lie. They will split in two. They will turn inside out. They will even build an invisible helicopter to fly themselves far away…but nothing releases the pressure. Because, as they discover, the only way to truly escape their world is to fly right into it.
The genius of acclaimed author A.S. King reaches new heights in this groundbreaking work of surrealist fiction; it will mesmerize readers with its deeply affecting exploration of how we crawl through traumatic experience-and find the way out.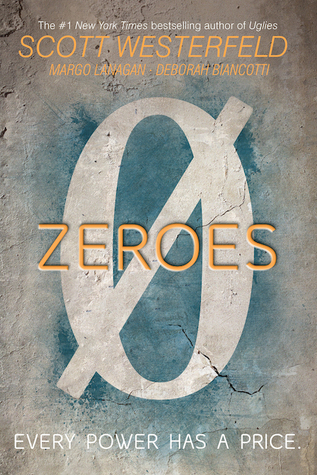 Zeroes by Scott Westerfeld
Release date: September 29, 2015
Goodreads synopsis:
Ethan, aka "Scam," has a way with words. When he opens his mouth, whatever he wants you to hear comes out. But Ethan isn't just a smooth talker. He has a unique ability to say things he doesn't consciously even know. Sometimes the voice helps, but sometimes it hurts – like now, when the voice has lied and has landed Ethan in a massive mess. So now Ethan needs help. And he needs to go to the last people who would ever want to help him – his former group of friends, the self-named "zeros" who also all possess similarly double-edged abilities, and who are all angry at Ethan for their own respective reasons. Brought back together by Scam's latest mischief, they find themselves entangled in an epic, whirlwind adventure packed with as much interpersonal drama as mind-bending action.
---
Are you guys looking forward to any of these, too? Are there any others you're excited about? Let me know in the comments!