Although it's late, I wanted my first post to be my monthly wrap up. What with it being summer and all, I haven't been reading as much as I could be, but July was an okay reading month for me — I read a total of five books, plus half of one that I'd finished in the first few days of August. Below the cut is some mini reviews and possibly some spoilers so read at your own risk!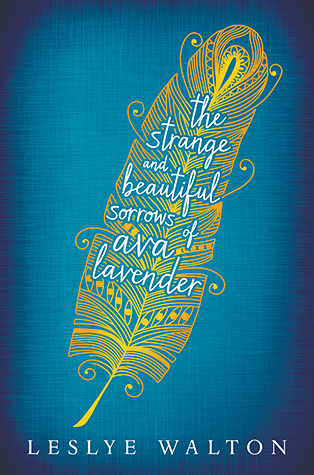 Title: The Strange and Beautiful Sorrows of Ava Lavender
Author: Leslye Walton
Rating: 4/5 stars
Starting off the month with a beautiful cover, we follow a girl, Ava Lavender, whom was  born with wings. It takes us through the  three generations of her family as we learn  about her grandmother, leading with her  mother, and finishing off with herself as she  tries to fit in after sixteen years old of hiding.
I've heard so many people rave about this book and while I did enjoy it, it's not one of my  favorites if I'm being honest. It has lyrical writing with some amazing, well-written  characters and perhaps the hype ruined my enjoyment for this book, but I didn't like that  Ava Lavender hadn't actually come into the picture until halfway through the book. So  that being said, this book is quite slow paced and that is something I have trouble with  when reading hence my disliking.
Hold your pants, because now we're getting into what I did like about it. Like I mentioned, there are well-written characters which is always a plus in anyone's book, right? We get some major backstory in this one with not only our main character, but two others as well. Don't be mistaken though, that doesn't mean there's multiple POVs. Which is also another nice thing because sometimes multiple POVs can be too much, I think. My favorite part was the ending, though. No, not in the offensive way! I absolutely love how open to interpretation it is. It's so beautifully emotional.
The story overall had me hooked, I won't lie. I mean, come on, a girl born with wings?! What more would you need to peak your interest? I will definitely be looking out for more of Leslye Walton's writing.
Title: Hold Me Closer, Necromancer
Author: Lish McBride
Rating: 3/5 stars
This is the first book in a duology, I believe, about 20-something year old Sam who works  at the local burger joint. An unfortunate mishap during one of his lunch breaks puts him  and his friends in a dangerous life-threatening situation. He has to make a decision and  find a way out (in more ways than one) before things get worse.
Even though it says it's humorous right on the cover, I'd still been expecting it to be darker  than it was. It did make me laugh out loud a couple times and I enjoyed it while it lasted,  but I unfortunately won't be reading the sequel to this. I just feel that it had been sloppily planned and if it weren't for so many problems, it might have been a 4 for me.

Title: Lies We Tell Ourselves
Author: Robin Talley
Rating: 5/5 stars
This book takes place in Virginia in the late 50s, in the POV of Sarah Dunbar, 1 of 10 black  students that has been placed in an all-white high school for the first time. As they try to  survive the torment and bullying throughout the school year, Sarah is paired up with two  other students in a group project, one being the daughter of the town's most vocal  opponents of school integration.
It's been a bit since I've read a book that I didn't want to put down and this one did the  job. This was an incredibly moving story and I'd enjoyed it so much more than I expected  to. Naturally I sympathize and ride along with the emotions of the character and this book  did just that, if not more.
If it wasn't clear yet, this book was my favorite read of the month. It's a heavy topic and left me feeling drained and emotionally overwhelmed, but it's an overall amazing story. It's also an LGBTQ+ book, which is also a plus.
The only problems I had with this book was the cliché "love at first sight" trope. I'm not a believer when it comes to love at first sight and that's not exactly what happened in this one, but it was close enough. The second problem is way too spoiler-y, but if you've read it come talk to me because I want to see if anyone else shares my opinion.
Also, after reading, I found out that Robin Talley is white, which I know can be problematic for many. So just a heads up to anyone whom that might offend.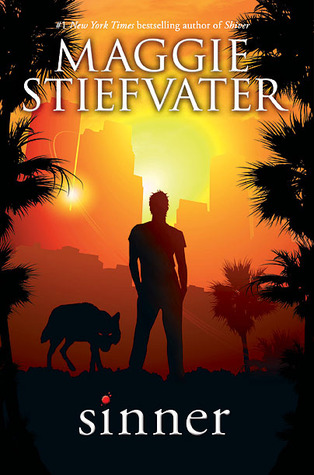 Title: Sinner
Author: Maggie Stiefvater
Rating: 3.5/5 stars
This is a spin off of the Wolves of Mercy Falls following Cole St. Clair and his  dysfunctional relationship with Isabel Culpeper. No longer set in the woods of Mercy Falls,  Cole sets off to California to not only find Isabel, but he's made a deal with Baby, the host  of a reality tv show. America's wants to see what "rehab" has done for him.
Maggie Stiefvater is one of my favorite authors, but that's no exception to give it a good  rating just for the hell of it. That doesn't mean I have anything negative to say about this  book, though. I enjoyed it, really! And while I did hope Cole and Isabel was end-game, I  could have spent my time reading a different book on my tbr.
Don't let that put you off, though! If you loved these two characters and want to see more, go right ahead and read it. But don't go in thinking you'll get to see more of the wolf-world.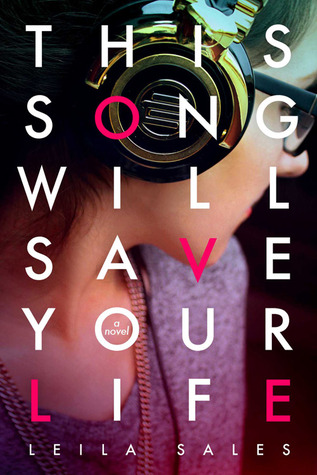 Title: This Song Will Save Your Life
Author: Leila Sales
Rating: 3.5/5 stars
Sixteen year old Elise Dembowski has always struggled to make friends at school. After her  final attempt a popularity, she gets herself into a sticky situation with her parents and the  kids at school. Then one night when sneaking out for her late night walk, she finds not only  friends, but essentially her love her DJing.
This was a nice quick read if that's what you're looking for. There were some mini  problems I had, but I might just be nitpicking. I don't have much to say about this book. I  did really enjoy the way it ended, though, and how her situation was handled.
---
So there you have it. What did you read in the month of July? Did you have a favorite? Let me know in the comments! Have a nice day 🙂